Configuration [Components]
The configuration dialog is used to change settings of a particular model related to the component features.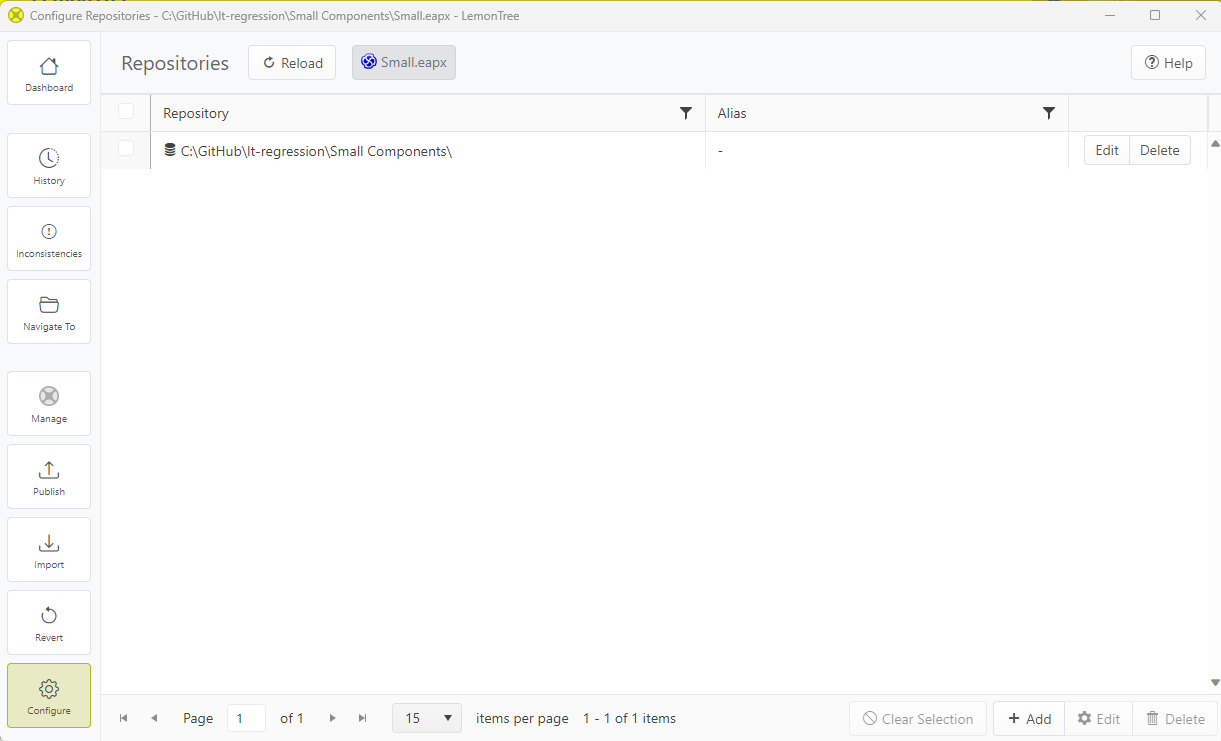 It is currently exclusively used to set/change the path to the repository associated with the model.
Storage
This information is stored in a separate root-package called "MPMS Specification and Configuration".
The path is currently stored as an absolute path.