Impacted Elements / Impacted Diagrams List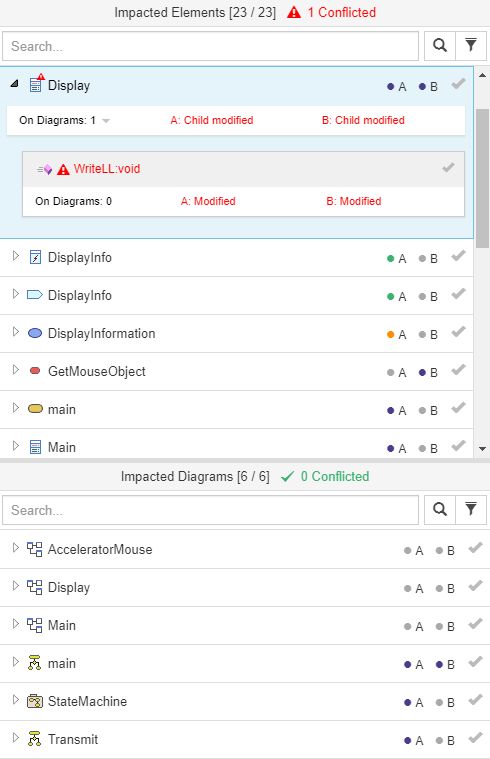 The Impacted Elements list contains all changes LemonTree has found in your models. It shows an overview what kind of changes have been detected in which branch. The elements in this list are grouped for better understanding. Read more: Smart Grouping of Changes.
The type of the element is visible via the icon left to the text. The tooltip over the icon shows the element type.
If an element is conflicted it has an separate icon

next to the element-type icon.
The Impacted Diagrams list contains all changed elements LemonTree has found in your model which are visible on diagrams. When expanding a diagram in this list all changed elements that are visible on that diagram are visible.
Elements not visible on a diagram, are not listed in that component. Elements, visible on multiple diagrams, are listed multiple times in that list.
Both lists provide the possibility to mark elements as reviewed.
There is also the possibility to filter in both lists. See details here: Filtering Impacted Elements / Impacted Diagrams and the Tree Browser
Detailed Feature Description