LemonTree Enterprise Architect Addin
With LemonTree 2.5 an Enterprise Architect Addin is delivered with the LemonTree Setup.
The LemonTree Addin for Enterprise Architect enables the user to use Features from LemonTree Desktop directly from EA.
Additionally basic Git Features are provided to make handling of .eap(x) files in Git easier.
The idea is to have only one tool to work on a model under Git control.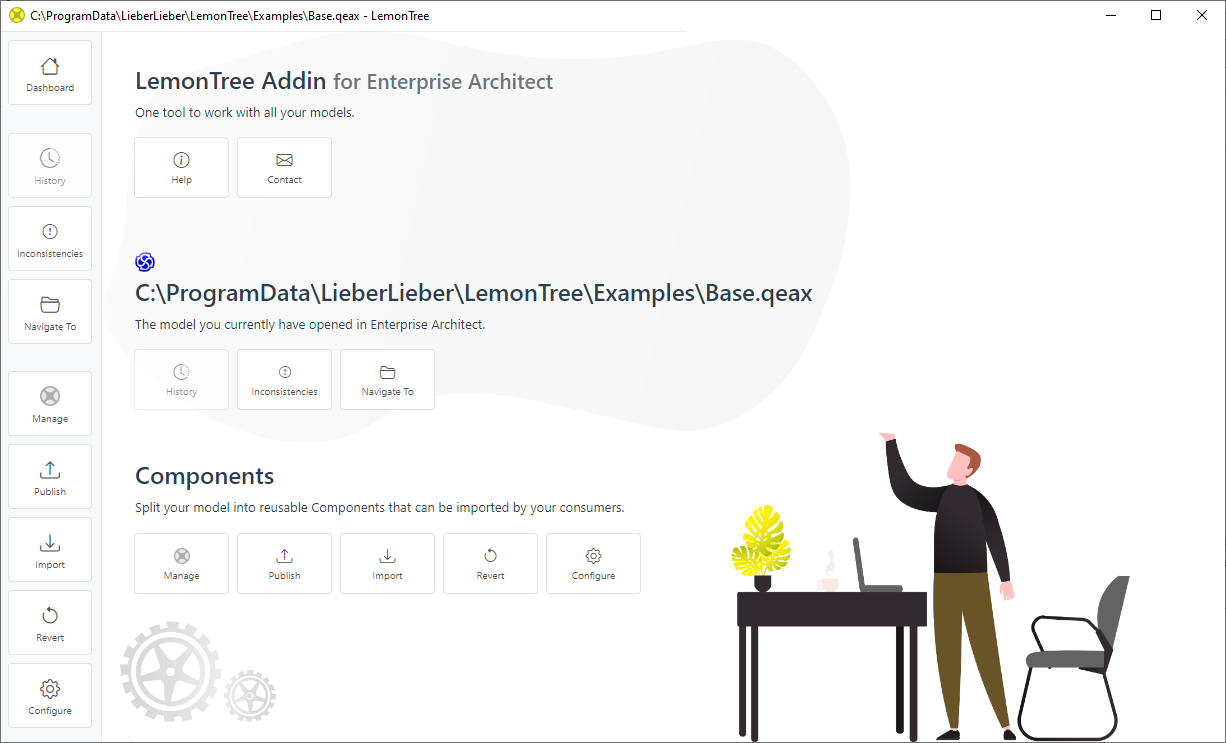 For more details, please visit the following sub-pages: